Santa and 18 new avatars just joined Synthesia!
1606213560000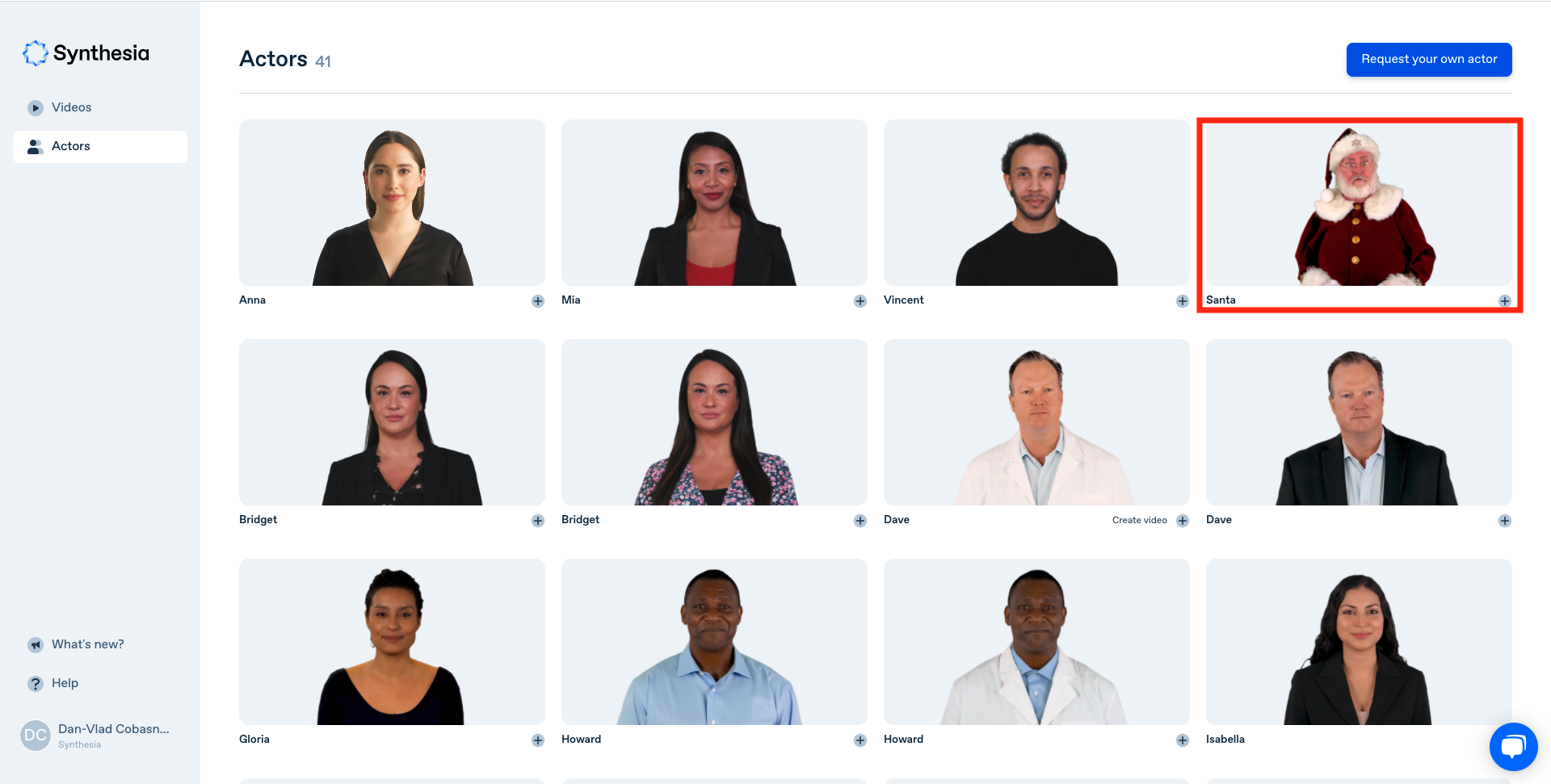 In the last month, we've added over 18 new actors to Synthesia! Be sure to check them out! 💃🏻🕺🏻
Also, we talked to Santa and he agreed to come all the way from Lapland and let you create personalised Christmas video cards for your clients or loved ones!
Now available to all! 🎅🏻 📹
Did you like this update?