Call to action
1629468698772
You can now add a call to action when sharing a Synthesia video 🕹
For example, you can re-direct someone to your website, calendar or your social media channel.
In case you are using Synthesia API, this is a great way to drive action on personalized videos.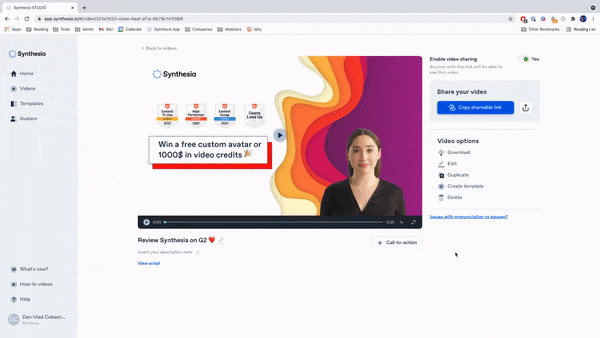 Here's an example on how we used it: https://share.synthesia.io/331e3522-e2ee-4aaf-af1a-8678c141f988
P.S. It's legit, you can actually win a custom avatar or 1000$ in video credits by reviewing us on G2 ❤️
Did you like this update?