Add Text/Shape Overlays and Voice-only Clips!
1614335820000
New feature
STUDIO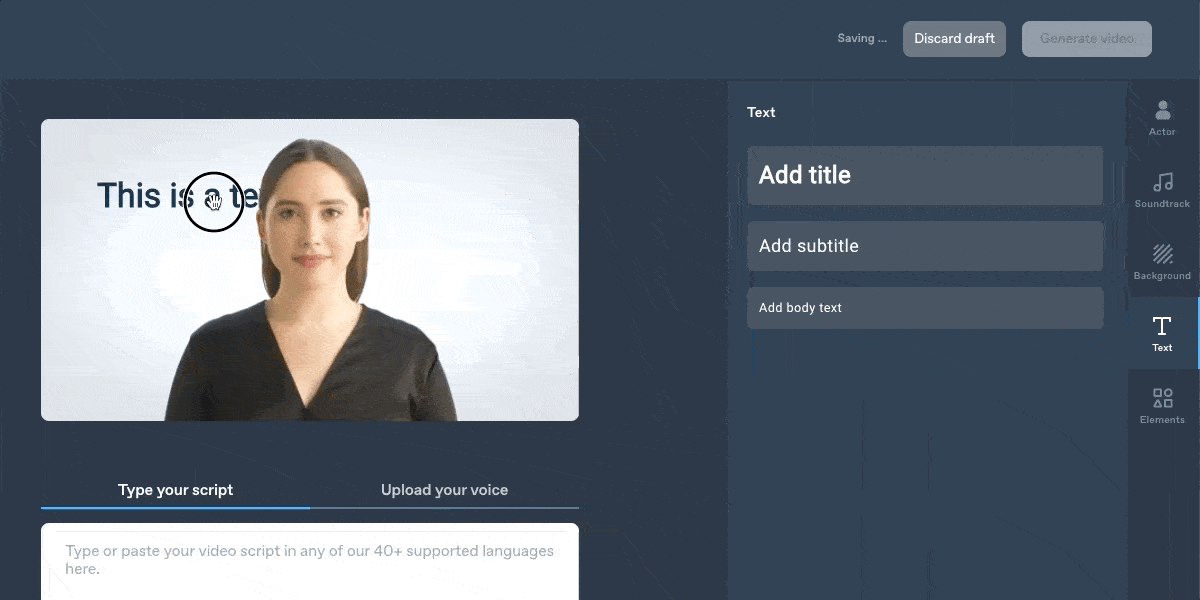 We've just released a bunch of really useful features for you, the modern video content creator.
🖼 Voice-only slides/clips: now you can create videos or just single clips that do not include an actor.
Use case example: when you're creating product videos and want to have full focus on a product in a specific clip.
---
🔷 Shapes overlays: add rectangles, circles, lines, and arrows to videos (you can even animate them).
Use case example: add emphasis on a piece of information by adding a circle around it. Use a box to split your screen or use an arrow to point to a specific area/feature on your video. Time to be creative!
---
🆒 Text overlays: add text overlays to videos. No more switching between Powerpoint/Keynote and Synthesia.
---
⏬ Up to 50 slides/clips per video (available for corporate accounts only): Now you can combine up to 50 slides into a single video, for those situations when you need to convey complex and long information.
🤔 So - who's gonna make the first feature film with Synthesia?
Did you like this update?